How does it work?
Not only is charter fishing the Outer Banks' preeminent pastime — it may very well be the most exhilarating experience you ever have. Whether you're a pro angler in need of an escort to the area's best fishing grounds or you're someone who's never even picked up a rod, all you need is a desire to be out on the water and/or curiosity about what's underneath. We'll take it from there.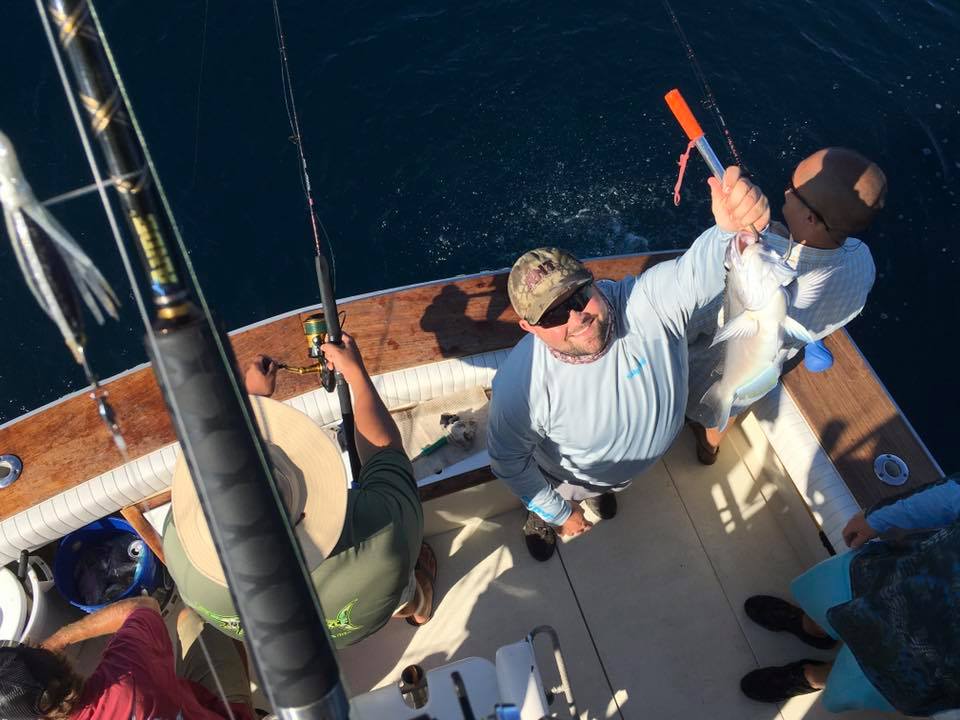 It's simple: First, book your preferred boat and trip destination. You can explore your options by clicking the icon below, then call us at the shop to book. We only require a $50 deposit. From there, all you do is show up. Depending on which trip you go for, you'll meet your boat captain at the docks between 4:30 and 7 a.m. He'll show you around the boat and start her up. The taxi to and from the fishing grounds varies depending on where you go. Along the way, your first mate will work with you to situate your rig. Remember: All equipment is provided! Including bait, tackle, rods and reels, ice for your catch and so on. All you need to bring are your own refreshments. Once you arrive the fishing will commence. You're going to learn more about fishing — about techniques and the local species themselves — than you proabably realized there is to learn. After either a half or full-day (whichever you decided) you'll head back to the dock, in all likelihood with a cooler full of fish. To see which species you'll encounter, click here. No matter what, you get to keep the fish. You can have your catch cleaned and filleted on site for a nominal fee.
Before you book, please review our Cancellation Policy.